EP-107 Scott Sevcik
Scott Sevcik is the Vice President, Manufacturing Solutions Business Unit for Stratasys. In this role, he leads the team responsible for defining and developing the Stratasys 3D printing product offering for manufacturing industries. Sevcik's team works closely with industry partners to develop additive solutions for tooling across industries and production part applications for aerospace, defense, and automotive.
Sevcik's background spans the aerospace industry, with roles in System Engineering and Integration at Lockheed Martin and Engineering and Program Management at United Technologies Aerospace Systems. Products Scott has helped develop or deliver are flying on nearly every modern commercial and business aircraft, as well as in orbit. Sevcik joined Stratasys in 2014 to lead Aerospace Business Development.
Scott holds an MBA and an MS in Aerospace Engineering from San Jose State University, a BS in Aerospace Engineering with a minor in Political Science from Iowa State University, and is a certified Project Management Professional.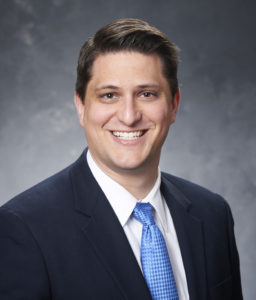 Podcast: Play in new window | Download (38.8MB)