EP-111 Ralph Hardt
Ralph Hardt – President Jagemann Precision, Past CEO of Precision Metalforming Association.
Ralph Hardt began his business career by achieving his BA in Business Administration/Finance and a minor in Manufacturing Systems from the Indiana University of Pennsylvania. He also became a CPA.  During his twelve-year career at Ernst & Young, Sr Mgr for performance improvement.
In 1993 Ralph joined Oberg Industries as Vice President of Corporate Development. Oberg Industries is a world-wide leader in precision stamping dies, metal container tooling, carbide components, precision stampings, plastics, and automated systems.  His career progressed to President and CEO in February 1997.
In 2003 Ralph joined Feintool International as President of its North American Operations.  Feintool is the worldwide leader in fineblanking technology.
In 2003 Ralph also started Lap Tech Industries in Lake Wylie, South Carolina focusing on high precision finishing and grinding.  Today Lap Tech has grown to become a multi-million dollar company.
In late 2009 Ralph Joined Jagemann Stamping Company, Manitowoc Wisconsin as President.
Ralph also currently serves on the Boards of Directors of Nextier National Bank (Audit Chairman and Senior Loan Committee), Jagemann Stamping Company, Manitowoc, Wisconsin, and Morgal Machine and Stamping, Springfield, Ohio.  He is also an active member in the Precision Metalforming Association (PMA).  In 2008 Ralph was the Chairman of this association. He is now the Chairman of the International Division of the PMA.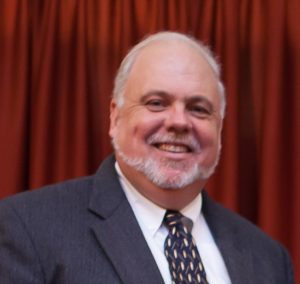 Podcast: Play in new window | Download