EP 102 Roy Hardy Podcast
Roy discusses his outlook and some of the steps we must take to address workforce development. Also discussing the current and future technologies in the metalforming industry.
Roy W. Hardy is the President of the Precision Metalforming Association in Independence, Ohio. PMA is a 501 (c)(6) trade association representing the $137-billion metalforming industry in North America. He has held this position since May 2017.
Prior to joining PMA, Roy served as President and Chief Staff Officer of the Forging Industry Association, located in Cleveland, Ohio. FIA is the trade association representing the forging industry in North America. He held this position since 2009.
Roy currently serves on the Board of Directors for the National Association of Manufacturers' Council of Manufacturing Associations, and has served on the Board of Advisors for the FIA/DOD Manufacturing Consortium since 2009.
He is a graduate of the University of Cincinnati with a Bachelor of Science Degree in Metallurgical Engineering, and also has earned a Master of Business Administration from Cleveland State University.
Roy has worked in the metals industry in varied levels of management since 1983, and owned his own business from 2002 to 2009. From 1994 to 2000 Roy was the Executive Director of the Heat Treating Network, a trade association that represented the heat treating industry in the United States of America.
Married to Christin L Hardy with four children, Rorke graduate of Ohio University (son); Rearden third year at University of Cincinnati (daughter); Nicholas 1st year at Ohio State University (son); Rand 6th grader at Bay Village Middle School (son).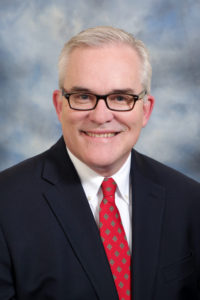 Podcast: Play in new window | Download (32.5MB)