EP 101 Bill Gaskin Podcast
Bill discusses his look at the metalforming and some of the steps we must take to address our future challenges in manufacturing. Also discussing the current and future technologies in the metalforming industry. Bill also discusses some of the changes we need to change in manufacturing.
William E. Gaskin is president emeritus of the Precision Metalforming Association (PMA),the trade association representing the $137-billion metalforming industry in North America, retiring in May 2017, after 17 years as its president and 40 years as a key member of its staff. PMA's over 800 member companies produce precision sheet metal components, assemblies and end products from flat rolled steel, aluminum and other non-ferrous metal using metal stamping, precision sheet metal fabrication, welding, and finishing technologies. Primary markets served include automotive, heavy trucks, appliances, computers, construction, medical equipment, electronics, hardware and components for thousands of other consumer, commercial and industrial applications. Approximately 40% of PMA members are in theautomotive supply chain, primarily at Tier 2 and Tier 3 levels.
PMA is a partner in FABTECH, the largest metal stamping, welding, sheet metal fabricating and metal coating exhibition in North America. PMA is the leading voice in Washington, D.C., representing the metal-consuming industries, with a focus on issues related to producing products using flat rolled metal which is transformed using stamping, precision sheet metal fabricating, metal spinning, hydroforming and related technologies. PMA also focuses on regulatory, safety and tax-related issues, emphasizing requirements of middle-marketing manufacturers.
Gaskin is also president emeritus of the PMA Educational Foundation, a not-for-profit foundation focusing on workforce development, including developing metalworking skills standards, performance credentialing systems and promotion of careers in metalforming. The PMAEF supports development and use of metalworking skills standards in collaboration with the National Institute for Metalworking Skills (NIMS). The Foundation's website, (www.center4metalformingcareers.org) is a leading resource for students, parents educators and companies regarding careers in the metalforming industry.
He is also president emeritus of PMA Services, Inc., publisher of MetalForming magazine, with monthly circulation of 50,000, a quarterly publication, Fabricating Product News, with 14,000 circulation and 3-D Metal Printing, a quarterly magazine with 10,000 circulation featuring the emerging 3-D metal printing technologies. PMA Services, Inc. hosts related websites and publishes other electronic media.
Gaskin was the 2009 chairman of the board of the National Association of Manufacturers Council of Manufacturing Associations (NAM-CMA), comprised of more than 230 manufacturing trade associations with more than 100,000 member companies based in the United States.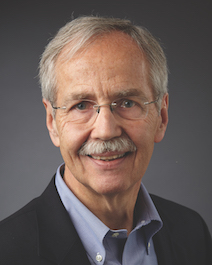 Podcast: Play in new window | Download (36.4MB)