EP 104 Bob Jones Podcast
Bob Jones, the VP of Operations at Pentaflex provides his insight into executing the 5 year plan at Pentaflex. Bob provides an inside look at technology, the industry and what the workers of tomorrow need to know in order to compete.
More than 20 years manufacturing leadership experience in automotive and
Truck industry. Graduated from US Military Academy and an MBA from Indiana Wesleyan
University. Culminated his military experience by Commanding the Training Assistance Group
In Afghanistan leading training of the Afghan army. Plant manager with Dana, TRW, and
Imperial Fabricating.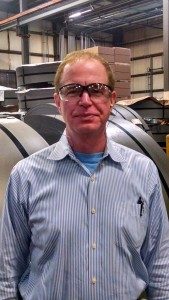 Podcast: Play in new window | Download (41.7MB)